ESG Statement – Castlehaven Finance
Environmental Social Governance (ESG) is the guiding framework and the prism through which we assess the business decisions and their impact on our staff, supply partners, customers, and the environment. It supports operational excellence and drives innovation within our business.
We endeavour to promote a sustainable, equitable, healthy, and diverse community through a combination of real estate financing and environmental, social and governance (ESG) performance. This commitment informs every aspect of our business, including our project funding, our business operations, and collaboration with stakeholders.
Environmental Stewardship
With sustainability ingrained throughout the organisation, we aim to follow the highest environmental standards and act on a business and moral imperative to reduce our climate impact. Business performance can be impacted by environmental factors, including costs such as unsustainable natural resource use, waste generation, greenhouse gas emissions or other forms of water and air pollution. Positive environmental factors that may contribute to a firm's profitability or operational efficiencies may include clean energy investments, water supply management, and sustainable transport.
Our aim is to improve the built environment in Ireland by financing homes with sustainability at the heart of all aspects of development.

We are committed to playing a leading role in championing more sustainable practices across our industry and supporting our clients by delivering major projects that contribute to a more sustainable built environment.

We comply with applicable laws relating to the environment, climate change and planning, as administered by environmental and health protection agencies, local authorities, energy regulators and other relevant regulatory bodies.

We encourage our clients towards responsible resource management, including suppliers and contractors. As part of the site monitoring of the scheme, it is also confirmed that the organisation taking receipt of the waste is properly licenced to do so and complies with the legislation.

We encourage our clients to enhance the ecological value of the developments we fund and have a net positive environmental impact through the communities that are built.

Our clients have a responsibility to consider and cultivate biodiversity within the built environment. Several our projects have an ecologist appointed to monitor the development, due to specific ecological considerations. For example:

The Chapel Road site in Delgany had a pond on the land containing a protected species of newt. The build was monitored by a conservation architect to ensure there was no impact on the pond and the protected newt species.

The Rathcormac site in Cork is being monitored by an aquatic ecologist to ensure preservation of a stream and its native wildlife at the edge of the site.

The Kilbride Hill site in Bray is being monitored by an arborist to ensure the protection of mature trees which must be on site.

Our clients are influenced by biophilic design, to provide a connection to nature for residents.

Our developers often provide renewable energy options for purchasers to maximise the energy generation of new homes.

CH client, D/Res Properties won the Climate Action and Sustainability award at the 2022 Property Industry Excellence Awards.

All units within the CH portfolio have minimum BER energy ratings of A2. It is estimated that only c. 12% of the Irish housing stack have a BER rating of A or B.

The BER rating system includes only the current energy rating and does not provide a potential rating based on modifications that could be made. BER ratings are more detailed that EPC due to the subdivisions within each rating (A1, A2, A3, etc.).

As part of the initial due diligence and throughout the construction period, we ensure that sites are free of contaminants, materials and other geo-technical hazards that might damage the building, impact its stability, or be a health and safety hazard to occupiers and adjacent neighbours or communities.

We encourage our clients to mitigate their environmental risk to air, land, and water, using best practice environmental management to protect them from accidental harm.

Several of our developments show respect to the past, conserving existing structures by restoring listed and protected features and buildings.

Our employees are encouraged to walk, cycle, or use public transport for commuting. We do not provide a car allowance or employee parking and all employees are entitled to avail of the Bike to Work Scheme. Our head office is located at the Balally station on the Green Luas Line, offering excellent public transport connectivity to Dublin city centre and beyond.

Castlehaven is a largely paper-free office. Employees are encouraged to use electronic documents and limit their paper usage.

All recyclable waste generated within the Castlehaven office is appropriately handled to ensure responsible waste management.

We provide a water dispenser in the office for staff to use which offers purified chilled, sparkling, or hot water on tap. This maximises energy efficiency and eliminates the need for single use plastic water bottles.
Nearly Zero Energy Building (NZEB)
We take our environmental impact seriously and work towards building a more sustainable future. We welcome meaningful improvements in regulation in the construction sector which have been introduced in recent years, such as the Nearly Zero Energy Buildings regulation (NZEB). NZEB introduced a very high energy performance in building standards, requiring that all new homes are NZEB compliant.
We are facilitating the creation of modern residential homes, complying with all regulations, and replacing less efficient dwellings.

CH endeavours to ensure that all funded projects are compliant with the latest building standards, with compliance being confirmed by CH's panel of monitoring surveyors who are appointed to each project funded.

All new-build homes within our portfolio are NZEB compliant

CH aims to ensure that the highest standards in building regulation are met on all CH-funded developments, minimising our impact on the environment.
People & Culture
We provide a working environment designed to allow our team to deliver to their full potential. We value everyone and strive to work collaboratively, as one team. Fostering openness, sustainability, and respect are our key objectives.
We invest in our people and their working environment by creating and maintaining a safe and healthy workplace and ensuring their ongoing professional and personal development.

We strive to create a workplace in which there is mutual trust and respect and where every person feels responsible for the performance and reputation of the business.

We work towards achieving a diverse workforce, recruiting, employing, and promoting people based on their abilities, performance, and qualifications needed for the job to be performed.

Several members of the Castlehaven team are fluent Irish speakers.

We promote integrity and professionalism throughout the team. We consider ourselves to be personable, professional, and approachable and hold these attributes up as being key when putting our core values into actions.

Our people feel connected to the company vision and goals and feel valued for the part that they play and positive about their future within the business.

We support and promote the good health and well-being of our team. Offering opportunities for sport and social activities and providing healthy snacks such as fruit for all staff in the office.

We aim to create a workplace that provides a sense of belonging for everyone, where recognition is given fairly and freely, and rewards and incentives are fair and inclusive. Our team feel valued and well treated.

Staff vacancies are filled quickly, and the workforce is appropriate to the demands of the role.

Our focus is on providing an excellent customer experience, with end-to-end support through the development process, showing consistent care for our customers and their businesses.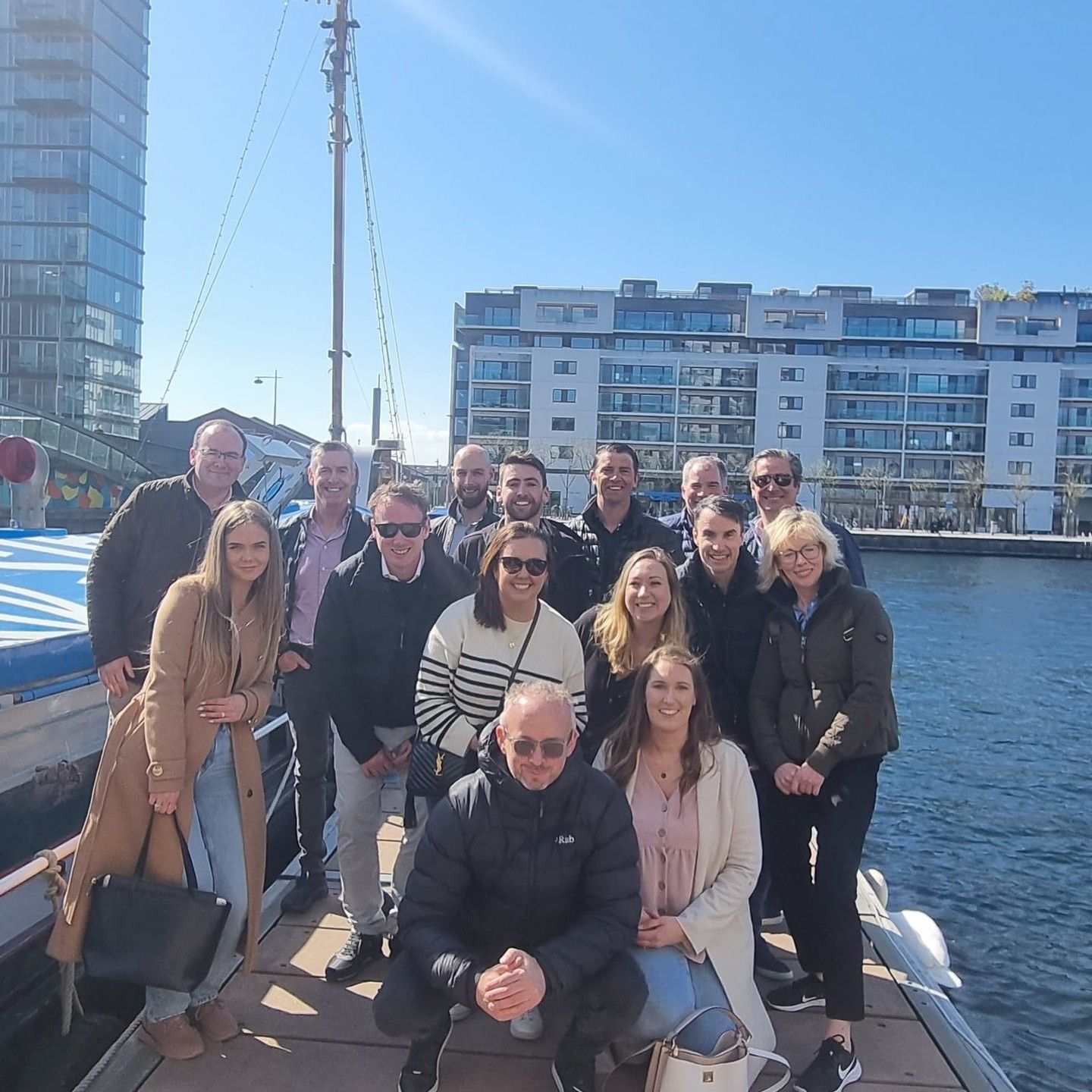 Social Responsibility
We encourage our people to give something back to their local communities, whether it is time, effort, or a financial contribution. It's important that we play our part to build a better world for current and future generations. We welcome initiatives from all sources but especially those from our own people. We value and engage with our employees and the local community.
We provide support within our local community and to those in need, provide sponsorship to charity initiatives and events. and support local sports teams and youth sports events.

We foster an environment that supports and encourages our team to be involved in local sports. Many of our staff are involved in sports within the community, either playing or coaching for local teams.

Our clients often hire local labour, benefitting the local community.

We work with our clients to build homes and create places that contribute positively to communities and society, whilst minimising the impact on the environment.

We contribute and provide feedback to government-led public consultations and take part in panel discussions relating to our industry and business activities to share knowledge and best practice experience and promote transparency in the market.

Nurturing meaningful relationships is a central tenet within our culture. We endeavour to have a positive impact on the communities that we operate within, with the people, institutions and other businesses in those places.

Members of the Castlehaven team regularly represent the business and support community and charity initiatives by participating in sponsored events and sports activities.

Castlehaven supports local businesses with staff social events and activities.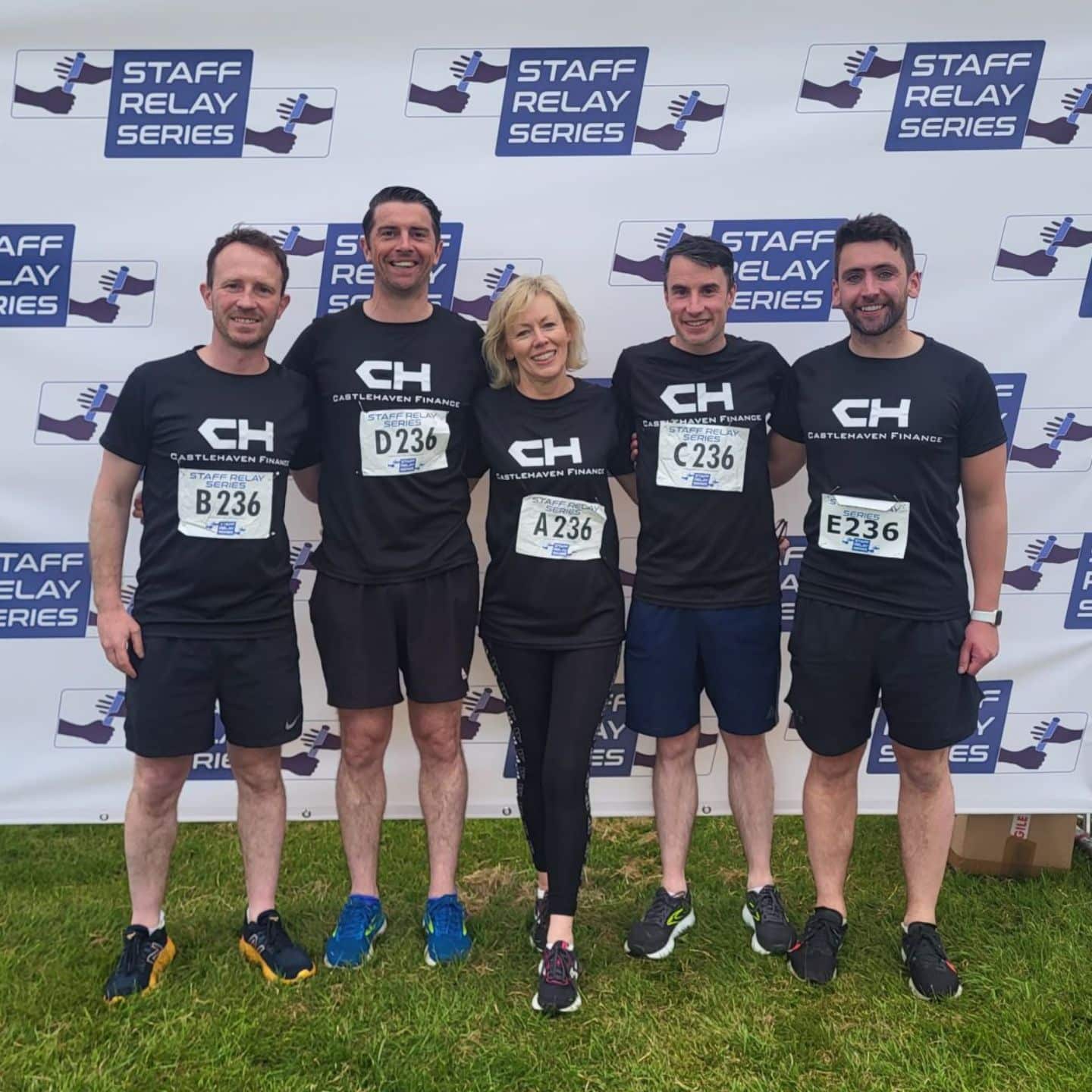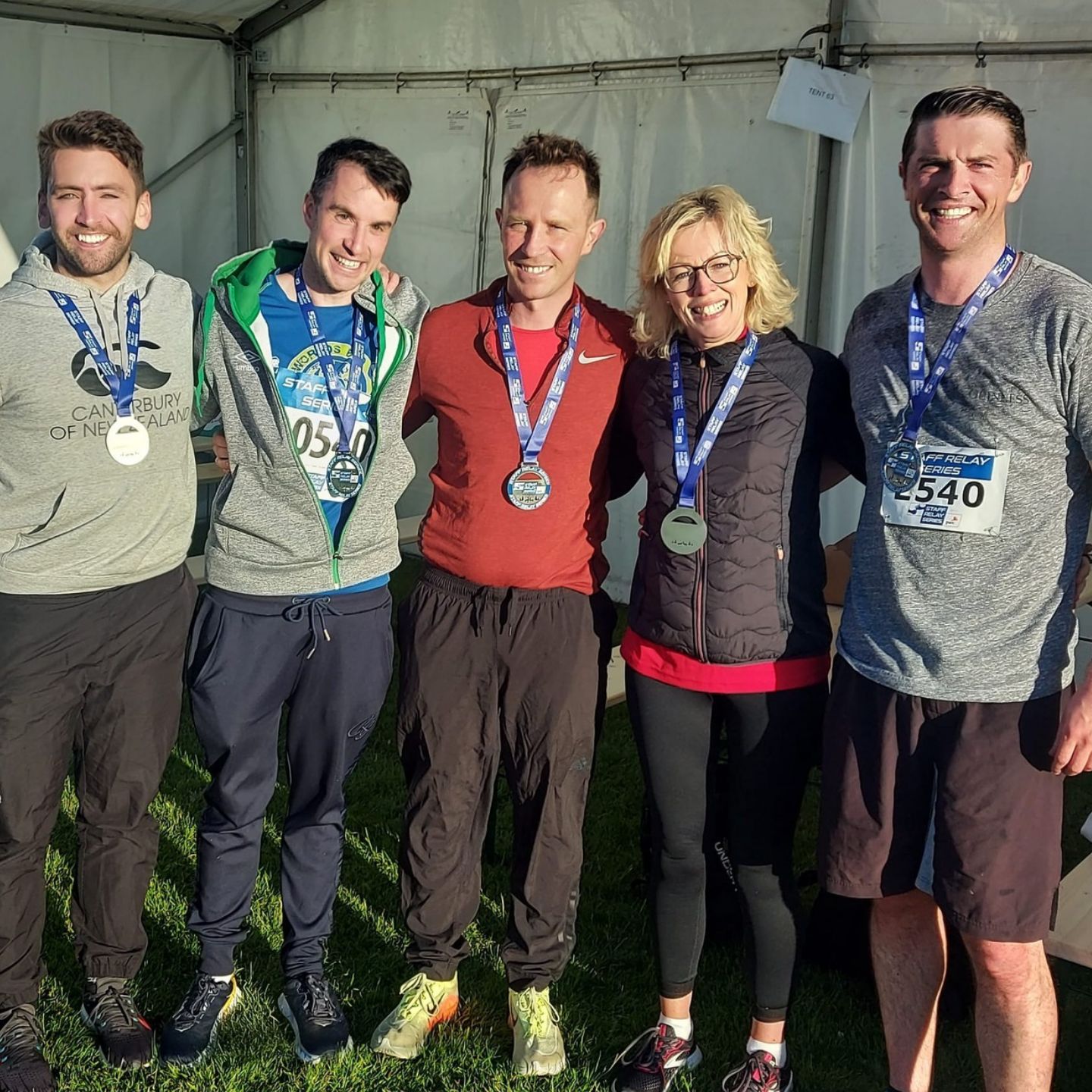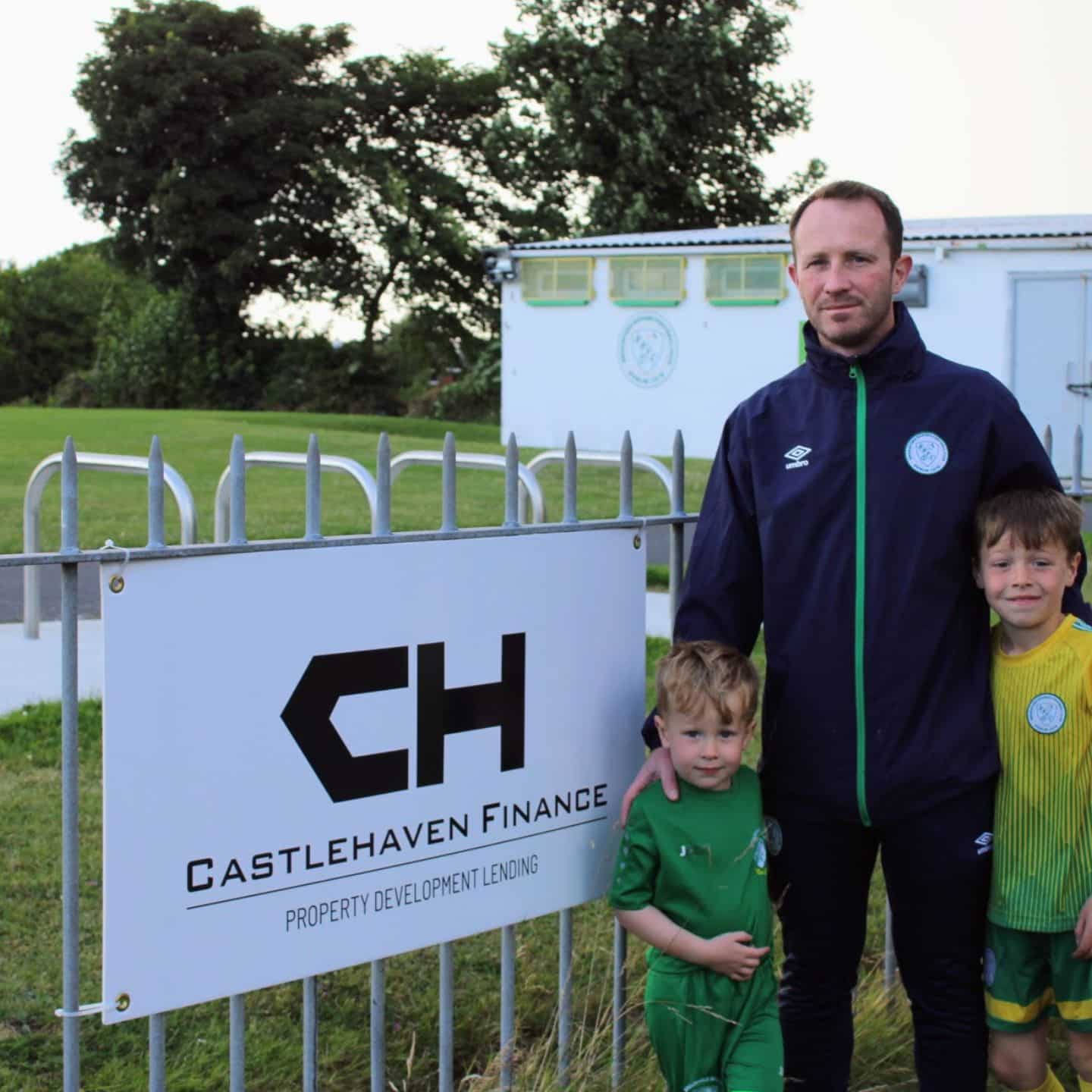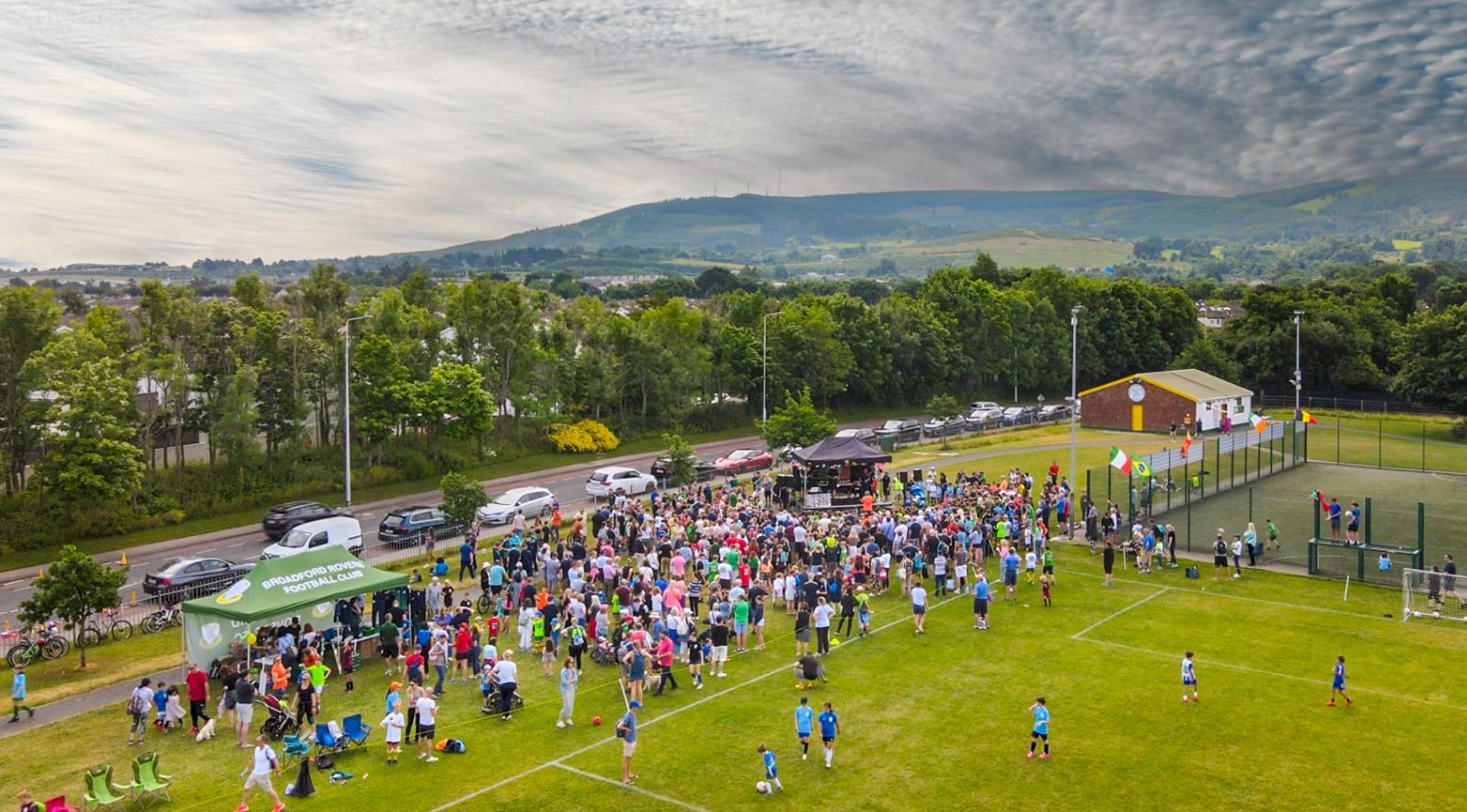 Social Housing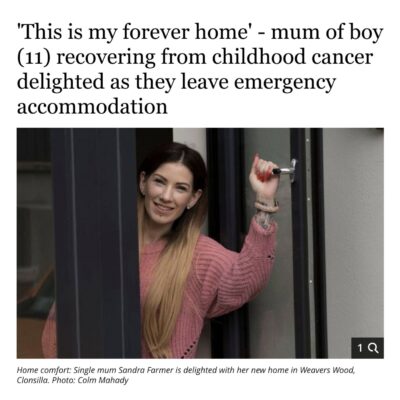 We believe ESG can support more sustainable social housing, helping to drive the significant private and public investment needed to meet the zero-carbon agenda. Access to safe and secure housing is a major issue in Ireland right now and Castlehaven have prioritised financing social housing schemes in recent times. Long social housing waiting lists and the rise in homelessness in recent years highlight the scale of the housing crisis in modern Ireland.
We appreciate that the integration of ESG into decision making frameworks, public and private, can ensure accountability when it comes to social housing investment.

Environmental: All homes delivered to the Local Authority are upgraded to modern energy efficiency standards, thereby reducing carbon emissions and also helping to reduce fuel poverty.

Social: Housing families in long-term stable accommodation leads to better mental and physical health due to the reduction in stress and having proper facilities for cooking and cleaning. Having a secure and safe place to live fulfils a basic social need.

Governance: Transparency is paramount for all stakeholders to ensure the investment of private capital into much needed social housing is done right.

Castlehaven are proud to work with Borrowers who ensure that ESG is intertwined in their day to day activities, ensuring that we, and our clients, are helping to build more social housing units in Ireland.

All projects within the CH portfolio are subject to Part V requirements. Part V of the Affordable Housing Act 2021 enables local authorities to provide social and affordable housing by requiring developers to enter into an agreement, with the appropriate Local Authority. Local Authorities can obtain up to 20 per cent of land zoned for housing development at "existing use value" rather than at "development value".

S106 in the UK allows the planning department of Local Authorities to set certain conditions or financial contribution requirements that new building developments must meet to get planning permission. These conditions can include things like investment into local schools or roads – but they can also require a certain proportion of affordable housing in residential developments. Local planning authorities specify a percentage of affordable housing that developers have to provide.

An example of the impact of Castlehaven's social housing funding is the development of Weaver's Wood in Clonsilla, which provided a permanent home to Sandra Farmer and her two children. Sandra and her children had been homeless for over 6 months and living in emergency accommodation. Sandra suffers from ulcerative colitis and her son was recovering from early childhood cancer which increased the stress of their living conditions. The family moved into their new home at Weaver's Wood in August 2018 and Sandra commented at the time "Every night since I moved in, I'm thinking 'this is mine – this is my forever home and I'll never have to move out again'!"
Governance
Governance issues including sustainability, director qualifications and conflicts of interest, board structure, executive and director compensation, accountability and audit quality, capital structure, and compliance with applicable governance laws and regulations. As noted by the UN PRI, organisational governance "buy-in" is a crucial element in the effective integration of ESG factors into a business.
We are committed to achieving a high standard of corporate governance and have robust governance arrangements in place, appropriate to the nature of the business conducted by the company.

We have a clear and simple organisational structure with defined and transparent lines of responsibility, the business has put in place a range of systems and procedures to ensure operations are well managed, with effective oversight and control.

As a provider of financial services, we are committed to always acting with honesty and integrity and being accountable to our stakeholders. As well as keeping to all relevant laws and regulations, we endeavour to act in a fair and reasonable manner in all dealings with our customers, shareholders, employees, and external authorities.

Our Senior Management are responsible for maintaining and reviewing the effectiveness of our internal control systems and for determining and managing the level of risk the company is exposed to in achieving its strategic objectives.

Castlehaven has a highly experienced management team with multi-disciplinary expertise, which collectively manages every aspect of the Loan Provision Process, from deal origination, deployment of capital, monitoring and drawdowns and repayment.

CH's Loan Provision Process is a document which provides a robust set of processes for each loan within the portfolio, from Origination to Redemption.

We take appropriate measures to ensure Castlehaven is always compliant with all applicable governmental laws and regulations and provides full and accurate disclosure in all documentation submitted to any governmental or other regulatory authority and in all public communications.

Internal control procedures and policies have been put in place to ensure efficient and effective management of day-to-day operations and to safeguard against and mitigate the impact of, as far as reasonably possible, risks arising in any area of the business.

Castlehaven's internal control procedures and policies cover the following:

Credit policies for underwriting

Disaster recovery

Fraud management

Development of internal tools and procedures

Loan provision process

Marketing

Remedy procedures

IT Infrastructure

Human Resources

Data Protection

Cafico International act as Security Trustee for Castlehaven, reviewing and confirming KYC and AML documentation for all borrowers.

All cash movements associated with each loan are tracked internally in real time and referenced against the underwritten cashflow. Tracking also takes into consideration short-term forward forecasting to determine forthcoming capital requirements. This, coupled with monthly reporting, provides clear visibility of the progress of each project.

PWC act as auditors for all Castlehaven Property Finance lending entities.

Shadow loan servicing is provided by Mount Sreet.