Project Update: New Homes at Barter's Wood, Tower, Blarney County Cork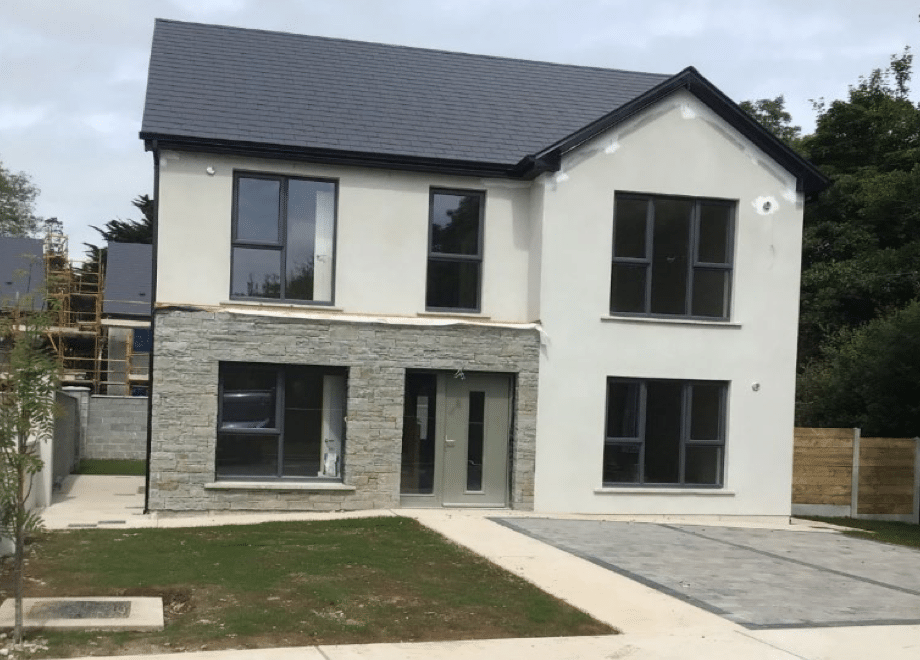 The team at Castlehaven Finance is delighted to support Murphy New Homes with the delivery of much-need new housing in the Tower area of Blarney.
Barter's Wood is a new development of 51 three-bedroom and four-bedroom detached and semi-detached homes. The homes come in a range of house styles, all of which are A-rated for energy efficiency. When complete, these high-spec houses will feature air-to-water heating systems, underfloor heating throughout, and demand-control ventilation systems for optimum  comfort, convenience and energy performance.
The development is named after Richard Barter, who, in the 19th century, chose Blarney as the site for the first Turkish bath in Ireland or the UK. The Hydropathic Establishment, as the facility was called, eventually fell into ruin and was later replaced by the Barter's Wood neighbourhood, under the craftsmanship of Murphy New Homes.
The exterior of each house has a contemporary slate finish, with dual-coloured (grey outside, white inside) windows and patio doors. To the front of each home, there is a paved parking area, and seeded gardens to the rear.
Located on the outskirts of Blarney – within 20 minutes drive of Cork City – Barter's Wood offers new residents the right blend of urban convenience, with countryside living, next to the River Shournagh and a wooded valley.
Works on site are progressing well, as can be seen in the photo gallery below, and the development is on track for completion in Q2, 2022.
With offices in Dublin and Cork, Castlehaven Finance has provided development finance for both private and social housing to developers, builders and project owners across Ireland in excess of €1.7 billion (200+ loans) since 2014. Speak to the Castlehaven Finance team about your next commercial or residential development project https://www.castlehavenfinance.com/contact