What do Ireland's Census Figures Mean for the National Development Plan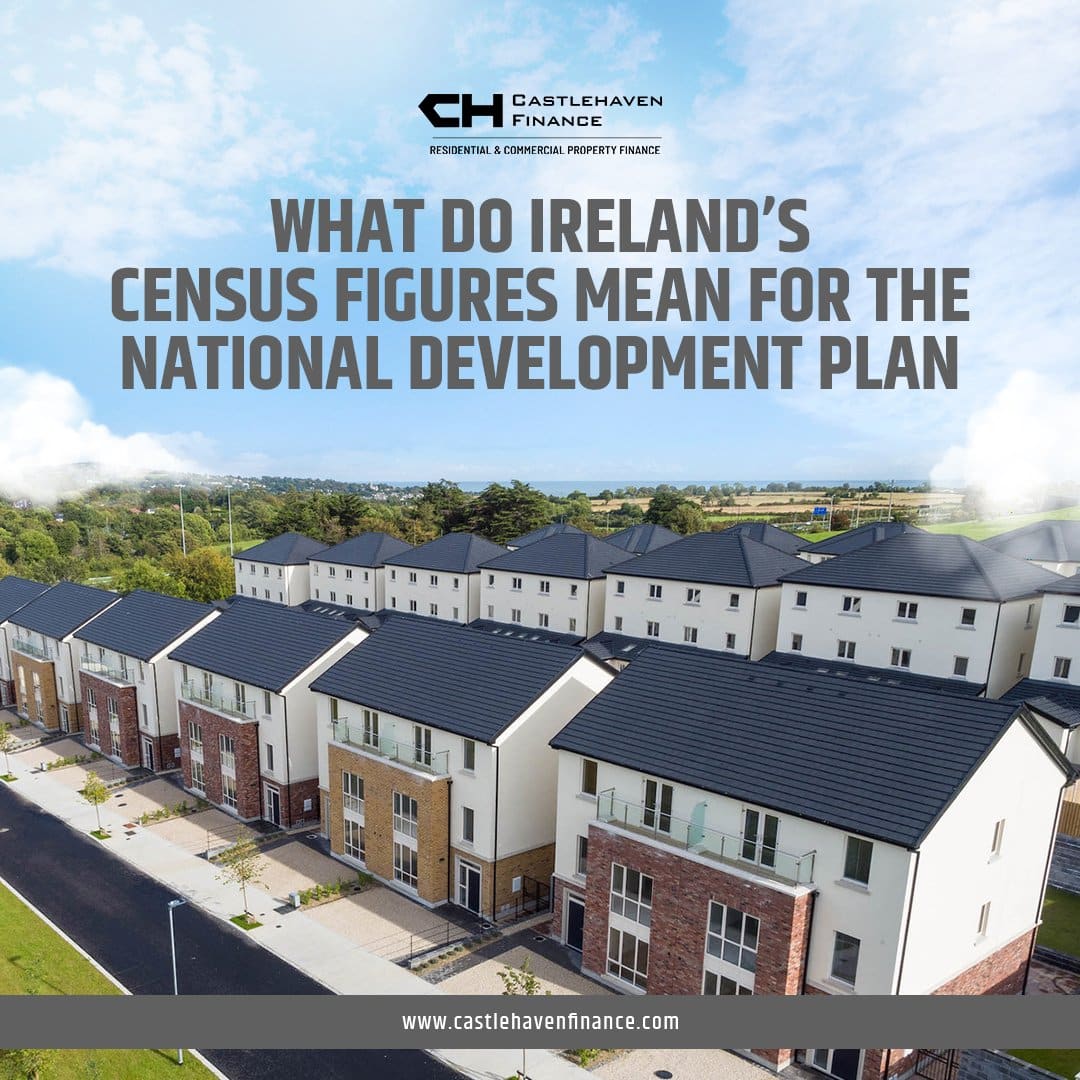 People
The preliminary results of Census 2022 were published by the CSO earlier this summer and they confirm the population of the Republic of Ireland increased by 7.6 percent in the six years between 2016 and 2022. It is the highest population recorded in a Census since 1841 and the first time the population exceeded 5 million since 1851.
Interestingly, there was net inward migration of more than 190,000 and all counties show population growth since 2016, with Longford seeing the biggest percentage increase of 14.1 percent, followed by Meath at 12.9 percent. Mayo, Sligo and Donegal have reversed their decline and this has been attributed to the shift to remote and hybrid working, facilitated by broadband roll out.
Despite Taoiseach Micheál Martin acknowledging that  "the census is far more than a simple counting exercise, it gives us the information that is vital for everything from the planning and delivery of public services, to where we need to build housing", the National Development Plan has yet to be revised upwards.
Housing
The preliminary results also provide initial figures on the country's housing stock. At a glance, total housing stock has increased 6 percent, to 2,124,590 and there are 16,560 fewer vacant dwellings in 2022 compared to 2016 (not including holiday homes, of which there are 66,135). It is worth noting that dwellings under construction and derelict properties are not included in the vacancy figures.
Greater detail and insight into the Census results will be available next year, according to the CSO spokesperson.
National Development Plan
Last year the Government launched the new €165 billion National Development Plan 2021-2030, which is the largest ever delivered in the history of the State. Alongside energy, transport and supporting infrastructure, this plan is the State's roadmap to delivering or facilitating the delivery of housing of all types and tenures.
Critically, the plan provides for population growth of approximately 1 million people between 2016 and 2040, yet, within less than a year of launching that plan, Ireland's population has grown by almost a third of that forecast.
Future needs
The data is clear, Ireland requires a much more ambitious housing policy that starts by providing for 5.1 million people, and we require a shouting policy that has the flexibility to scale as needed. This translates into an annual need for close to 50,000 new homes per annum, which is almost twice the number that was accounted for under the Rebuilding Ireland strategy and well in excess of the 33,000 proposed demand forecast under the current Housing for All plan.
This population growth is positive, however, in order to keep Ireland in a state of positive net inward migration, housing supply and affordability need to be addressed in a realistic, long-term, date-driven way. At its simplest, if we want people to choose to live in Ireland, then we need to provide access to suitable housing, in both the sales and rental market.
With offices in Dublin and Cork, Castlehaven Finance has provided development finance for both private and social housing to developers, builders and project owners across Ireland in excess of €1.7 billion (200+ loans) since 2014. Speak to the Castlehaven Finance team about your next commercial or residential development project https://www.castlehavenfinance.com/contact